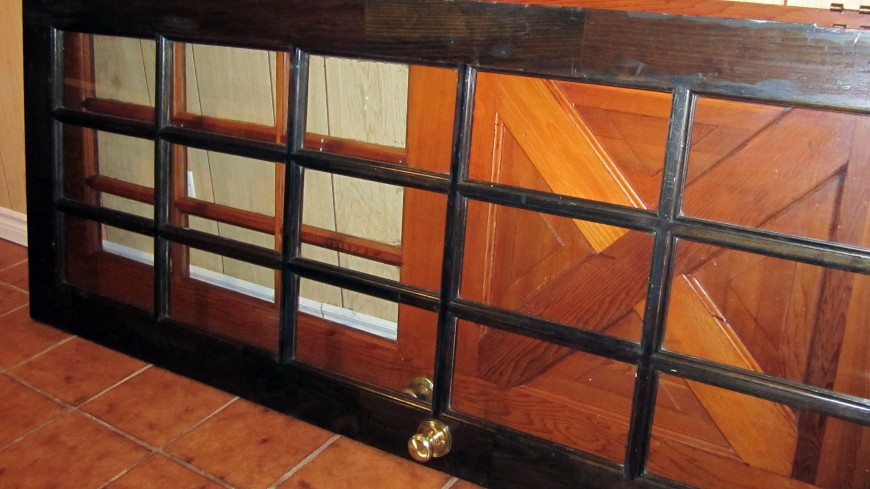 The day we moved in we realized there were a few unnecessary old doors on the main floor:
between the living room and the hallway
between the kitchen and the hallway
between the dining room and the hallway
Initially we took them off their hinges just to be able to get our stuff (one giant leather couch in particular) through the hall and into the living room but once they were off we realized just how much it helped to let light through the length of the house.
Being the middle house in a set of 3 means we need to maximize whatever light is coming in from the front and back of the house to keep the place from seeming too dark and too narrow. Eventually we want to open up the main floor all together but until we're ready to tackle that MAJOR reno this is a (small) step in the right direction.
Now we have to decide what to do with the doors… For now they are laying in our basement aka storage facility. Since the doors are in good condition we're toying with the idea of eventually using the french door for the office upstairs (pending a refinish of the wood and re-panning of a missing piece of glass), but aren't sure if we can find a use for the old door to the kitchen since it's a barn style door that doesn't fit the Victorian look we are going for. If we can't find a good use for it then it will get donated to our local Habitat for Humanity ReStore , which by the way has a HUGE selection of fantastic old doors for CHEAP.
What have you done with old doors?